Framework
Framework, 2019, ink and acrylic on paper and canvas, 150 x 200 cm
The Framework series is a sort of filing system or archive of all the works from all the museums all at once — a massive and immersive collection. The ink on paper sketches based on framed historical artworks are pasted one on top of the other creating a simultaneous view.

The eye wanders from one image to the next as if the whole of the history of art could be there, coded and compressed. In a way, that's how the images are stored in my mind. I can recall them without much detail, just the outlines of their general components as economical thumbnail sketches.

Framework,
2020, installation view Sofitel Melbourne

Framework, 2020, oil on linen 120 x 120 cm, ink on wallpaper, installation view Sofitel Melbourne.




I've spent years looking at collections in art museums, thinking about how we're caught in a circuit of image reception and reproduction. It's impossible not to be influenced by these selections and presentations.

When visiting historical collections in museums, I see iconic works of art in halls of paintings and sculptures. Sometimes the old masters have faded or are dimmed with dark varnish and hang one above the other on crowded walls in a salon hang. I'm fascinated by the genre and the formality of the works of art, the protocols of painting and representation.

Moving through collections of ' great' art works and immersed in the context of the museum and it's arrangement of objects and images, including plinths and frames in grand crowded galleries, I try to take it all in. I'm like a tourist making these studies, engrossed in them for a few intense minutes and then moving on to the next, not focusing for long on a particular image.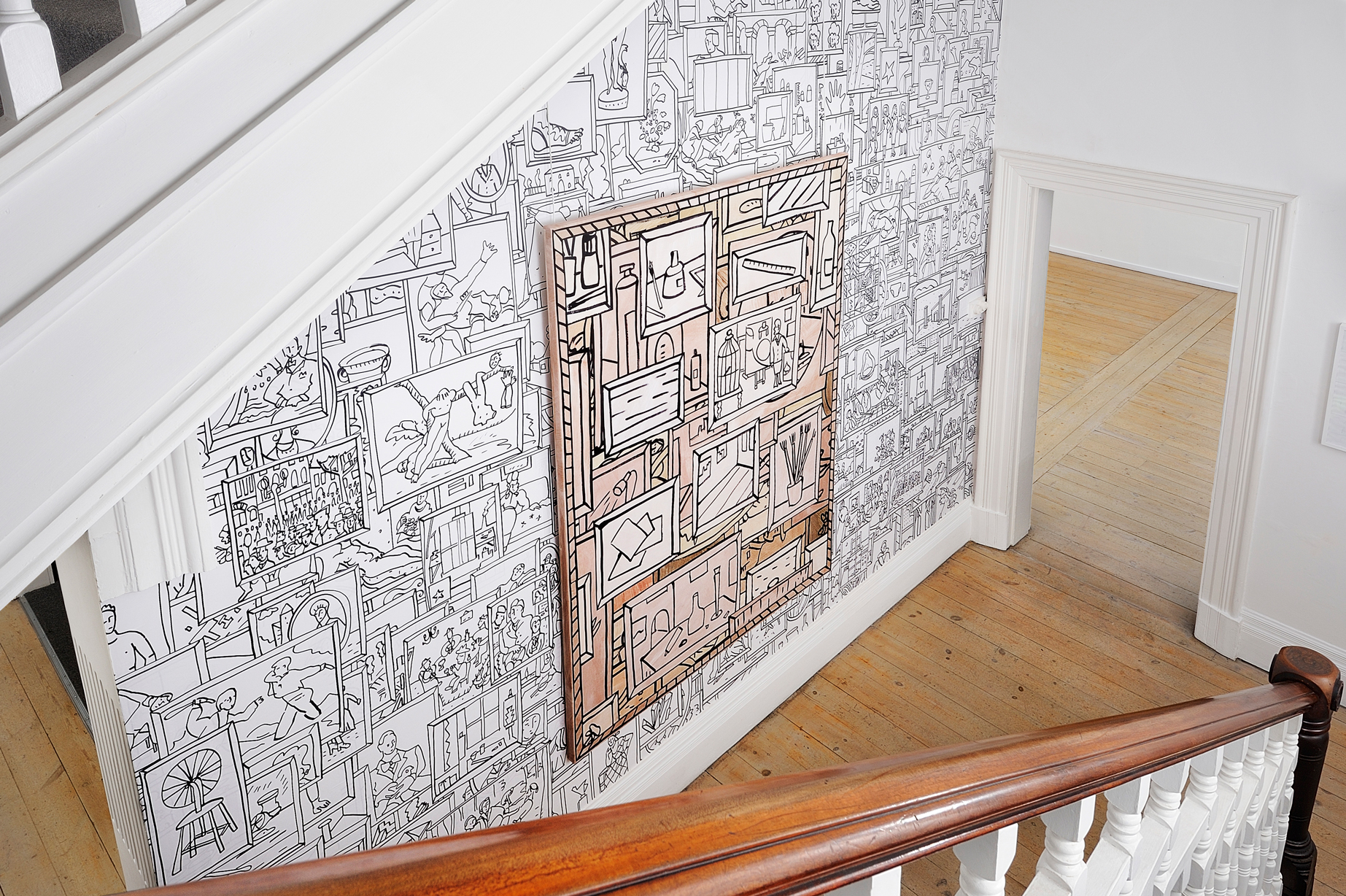 Painting with Dora Maar, 2019, ink and acrylic on canvas, 150 x 200 cm, installation view @ Charles Nodrum Gallery, Melbourne


Framework, 2020, installtion view Sofitel foyer, Melbourne




Painting with Harriet Hosmer, 2019, ink and arylic on paper and canvas, 120 x 120 cm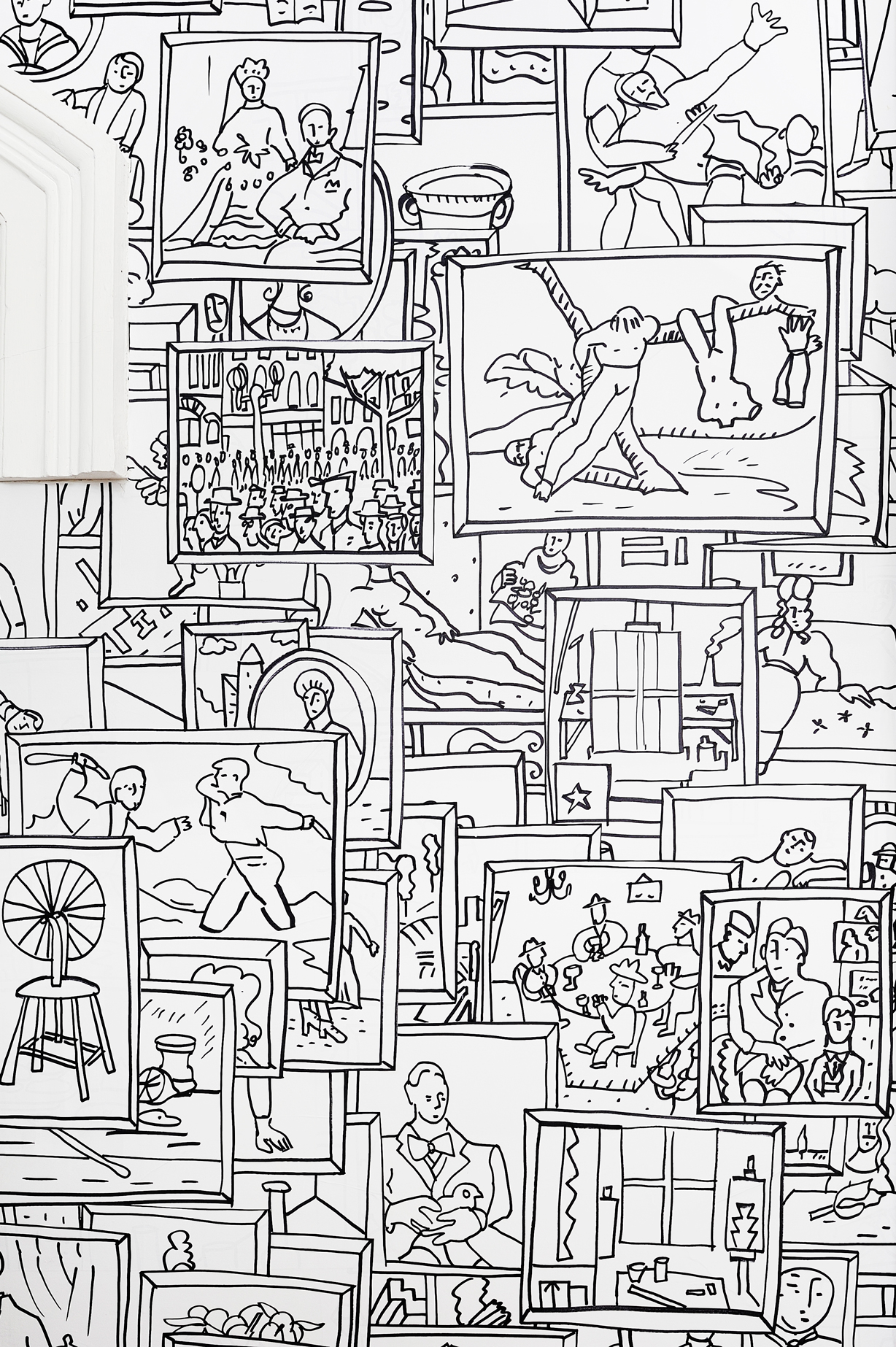 Framework Wallpaper, 2019, wallpaper detail, ink marker on paper


Still Life after Chardin,
2019, ink and acrylic on paper and canvas, 51 x 56 cm
Still Life,
2019, ink and acrylic on paper and canvas, 51 x 61 cm